Lead Producer (m/f/d)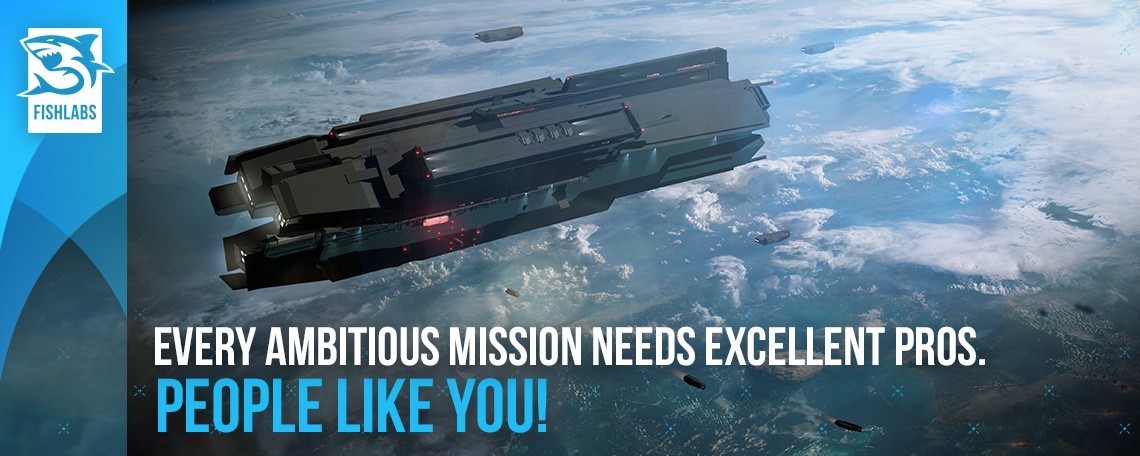 Deep Silver FISHLABS
For more than 15 years at FISHLABS we have been creating award-winning, chart-topping games that have been brought to life on millions of screens. At our core, we are a Studio for gamers, by gamers, and a reference in developing premium games with deep and engaging experiences across platforms.
 
As part of PLAION and alongside our Deep Silver sister studios across the globe, we create stunning immersive experiences that inspire millions of players worldwide.
 
We are looking to continue building on our success with humble but talented and creative people who have a passion for making outstanding games and want to be at the forefront of gaming.
 
Are you ready for the challenge? Join us! This is going to be a thrilling ride.
Your Mission
Lead and direct a game production to deliver an epic gaming experience
Work with other functional teams, such as marketing, licensing, quality assurance, and customer service
Lead production in project scheduling, resource allocation, budgeting, setting appropriate priorities, task tracking, and problem solving
Evangelize efficient processes and policies to team leadership, and internal support organizations
Create and maintain a creative environment, resolve personnel challenges, motivate qualified developers, serve as custodian of team health, and foster a culture of success
Help the team focus on the critical few: filters issues based on a clear understanding of the studio strategies and objectives, and helps the team break down complex problems
Ensure relevant teams have an understanding of market conditions, challenges, player behaviors, and rollout strategies
Involved in P&L, forecasting, budgeting, and business design
Coach, and guide team leads toward achieving their career goals
Represent the team in community & customer service
Supervised by the Studio Development Director
Your Skillset
Minimum of 5 years previous experience in a similar position is a must, ideally with experience on AAA console titles
Shipped at least 2 titles (preferably on console)
Steady in ownership under uncertain circumstances
Outstanding organization and multitasking talents combined with the ability to meet deadlines
Proven leadership abilities and strong communication skills
Good understanding of large scale production pipelines is beneficial
Assertiveness accompanied with strong social skills and capacity for teamwork
Strong ability to work under pressure and resolve problems and conflicts
Experience in dealing with competitive requirements and priorities
Very good knowledge of the English language (written and spoken)
Self-contained, motivated and aim-oriented way of working as well as a high level of self-motivation
Mission Support
We are just as passionate about our games as we are about their creators (Could that be you?!). Your job comes with personal responsibility, freedom and short decision-making routes. And most importantly - A motivated, international team full of fellow gamers.
The studio is located in a bright, modern office, right in the center of Hamburg. With a selection of benefits for all our staff: Including discounted gym membership, fresh fruit and a variety of free drinks. A healthy work-life balance is important to you? For us too! That's why we are also awarded as a family-friendly workplace. Coming from abroad? No problem! We also offer relocation packages.

Sounds good? Take a look here: www.dsfishlabs.com
 
Get In Touch!
Did we spark your interest? We are looking forward to your application. Simply click on the button below and apply by uploading your CV.
If you have any further documents which you think might be worth sharing to underline your background and talents, we are happy to receive them as well. If you have questions regarding the application just drop us an e-mail at
jobs@dsfishlabs.com
. An application via our online tool is preferred.
Lena Behring
HR Manager
+49 40 - 888 800 221