Marketing Manager Territories (m/f/d)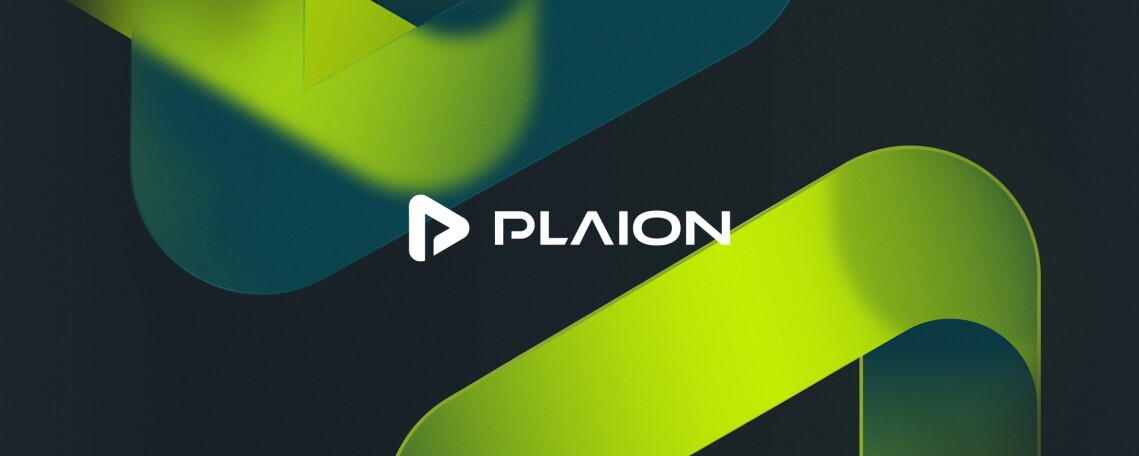 PLAION - Munich (Germany), Reading (UK), remote
PLAION (formerly known as Koch Media) is an international media company with more than 2000 employees worldwide. As a leading and independent producer and marketer of digital entertainment products in Europe, the USA, Australia and Japan, our business areas include the production of films and games, the purchase and sale of film license rights, the distribution of digital media products and games publishing under the Deep Silver, Prime Matter, Ravenscourt, Vertigo and Milestone game labels.

As a Marketing Manager Territories (m/f/d) PLAION the primary responsibility will be managing territories in the planning, execution and optimisation of marketing campaigns for PLAION releases. Using the global brand and marketing strategy to craft bespoke local marketing campaigns the role will involve close collaboration with internal teams cross-functional teams and external partners to ensure successful campaign launches, drive player engagement and achieve revenue targets.
Your Tasks
1. Campaign Management and Execution: Manage territories in the development of local marketing campaign strategies, aligning these strategies with the overall Global Brand & Marketing objectives of the product. Define territory campaign goals, target audience, messaging, channels, and tactics to drive player acquisition, engagement, and retention.

2. Cross-Functional Collaboration: Collaborate with internal and external teams to ensure successful campaign execution, reach and impact across all territories..

3. Territory-Specific Marketing Initiatives: Identify and execute territory-specific marketing initiatives that resonate with the local audience. Adapt global marketing assets and campaigns to suit the cultural preferences and market dynamics of assigned territories.

4. Territory Trade Marketing Strategy & Execution: Work with the territories to develop and implement comprehensive trade marketing strategies tailored to their specific needs to achieve sales and revenue objectives.

5. Performance Analysis and Optimization: Monitor campaign performance, track key performance indicators (KPIs), and analyse data to assess the effectiveness of marketing initiatives. Identify areas for improvement and optimization, making data-driven recommendations to enhance campaign outcomes and ROI.

6. Budget Management: Collaborate with the territory marketing team to develop campaign budgets splits, monitoring budget allocation, track spending, and ensure effective resource utilisation within allocated budgets.

7. Market Research and Consumer Insights: Stay updated with the latest industry trends, market dynamics, and player preferences in assigned territories. Work with the internal Insights team to conduct market research and analysis to identify market trends, competitive landscape, and consumer preferences in each territory

8. Reporting and Communication: Working with the insights team produce regular campaign performance reports, providing insights, recommendations, and learnings. Present findings to stakeholders and contribute to cross-functional meetings to share campaign updates and align strategies from a territories perspective.

9. Partner Management: Build and maintain strong relationships with territories and cross-functional teams. Collaborate with partners to develop joint marketing initiatives, secure prime placements, and leverage their networks to expand reach.
Your Profile
Degree: Marketing, Business Administration, or a related field.
Experience: Proven experience in campaign management, digital marketing, or related roles within the video games industry. Experience with global 360° marketing campaigns and managing multiple territories is highly desirable.
Gaming Industry Knowledge: Deep understanding of the video games industry, including market trends, player behaviour, and gaming platforms. Familiarity with different game genres and player preferences.
Project Management: Strong project management skills, with the ability to handle multiple campaigns simultaneously and meet deadlines. Keep track on and align local territory marketing approaches, related post campaign reports & analysis into a consistent global view in a timely fashion manner. Experience with project management tools and methodologies.
Data Analysis: Proficiency in analysing campaign data, tracking KPIs, and drawing actionable insights. Experience with marketing analytics tools and platforms is preferred. Advanced Office, PowerPoint and Excel skills
Creative Thinking: Ability to think creatively and develop innovative campaign strategies that engage and resonate with the target audience. Stay updated with the latest marketing trends and emerging technologies.
Collaboration and Communication: Excellent interpersonal and communication skills. Ability to work collaboratively with cross-functional teams and external partners. Strong negotiation, relationship-building skills and the ability to clarify and summarize complex issues in a fast-paced environment on a global level with multiple countries
Results-Driven: Track record of delivering successful marketing campaigns, meeting or exceeding campaign goals and revenue targets. Ability to adapt strategies based on campaign performance and market feedback.
Language: Fluent level of English is required (written and verbal) other languages are a plus
Travel: Willingness and ability to travel, both national and international
What we offer
Employment in one of the most exciting industries in the world: the film and games industry
Partnership-oriented working atmosphere in a modern and broad-based media company
Wide range of training and development opportunities as part of our PLAION Academy
Company benefits such as employee events, fitness cooperations, bicycle leasing, flexible working hours, remote opportunities, company pension plan etc.
Opportunity to share your passion for movies and games with colleagues
Do you want to be part of our success story? We look forward to receiving your application!
The more comprehensive your documents are to us, the better we can get a picture of you. You should upload at least one cover letter and your CV. Please prefer to use our online application form. If you have any further questions, please send an e-mail to
jobs@plaion.com
.
PLAION GmbH - Lochhamer Str. 9 - 82152 Planegg -
www.plaion.com