(Regular/Senior) Level Designer (m/f/d)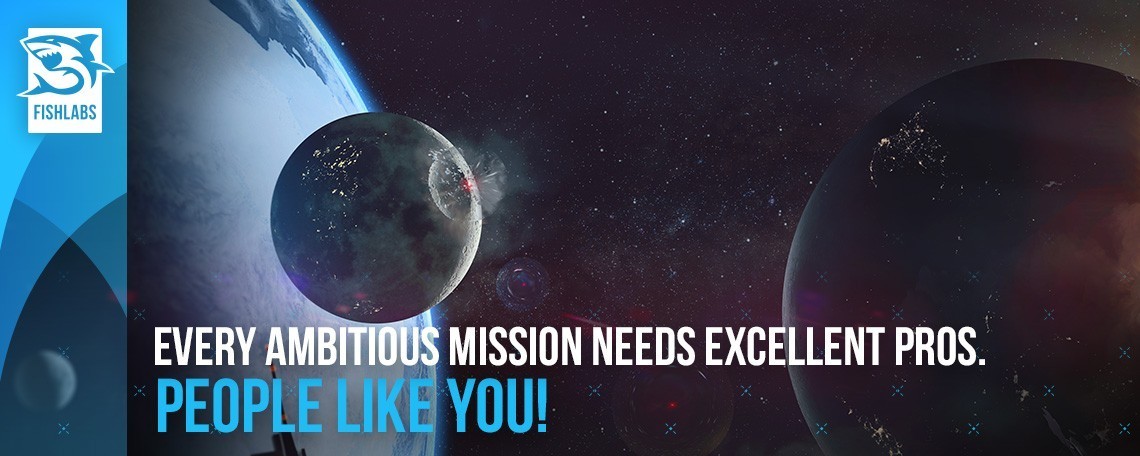 FISHLABS
For more than 15 years at FISHLABS we have been creating award-winning, chart-topping games that have been brought to life on millions of screens. At our core, we are a Studio for gamers, by gamers, and a reference in developing premium games with deep and engaging experiences across platforms.
 
As part of PLAION and alongside our Deep Silver sister studios across the globe, we create stunning immersive experiences that inspire millions of players worldwide.
 
We are looking to continue building on our success with humble but talented and creative people who have a passion for making outstanding games and want to be at the forefront of gaming.
 
Are you ready for the challenge? Join us! This is going to be a thrilling ride.
Your Mission
Design engaging levels from the first concept to final polish, including blocking and building level geometry, prototyping, scripting events, and integrating enemy encounters and gameplay elements
Team up with designers, artists, writers, engineers, and related departments to create and explore engaging gameplay scenarios
Craft memorable game spaces that excel in gameplay flow, variety, and visual composition
Align your creations with the project's creative vision and identify opportunities to enhance the gameplay experience
Be ready to iterate, considering playtest and feedback data
Become the central point of communication regarding your levels for the team
Align your work with predefined metrics and technical requirements
Your Skillset
An excellent understanding of 3D game space and pacing solid storytelling skills
Strong capacity for teamwork as well as a drive to achieve things on your own
High level of comfort working with Unreal Engine's Blueprint system and game scripting systems
Excellent understanding of level design fundamentals: learning curves, means of player direction, difficulty levels, balancing, pacing, motivation and reward cycles, accessibility, etc.
Intuitive understanding of how action games work and why people play them
Excellent communication and documentation skills and feeling comfortable pitching ideas and designs to team members and external departments
Good level of written/spoken English
Professional experience as a Level Designer on at least one shipped AA/AAA title
PLUS: Experience with software such as Maya, SketchUp or ZBrush
PLUS: Academic degree or work experience in art, architecture, interior design or industrial design
PLUS: Drawing/art/Photoshop skills.
PLUS: An eye for cinematography
Portfolio:
Provide at least three level design samples that represent your range and skill
Include one level showcasing level geometry in a playable state for a first- or third-person shooter
Include video playthroughs in addition to screenshots and documentation
If possible, provide a playable sample
Mission Support
We are just as passionate about our games as we are about their creators (Could that be you?!). Your job comes with personal responsibility, freedom and short decision-making routes. And most importantly - A motivated, international team full of fellow gamers.
The studio is located in a bright, modern office, right in the center of Hamburg. With a selection of benefits for all our staff: Including discounted gym membership, fresh fruit and a variety of free drinks. A healthy work-life balance is important to you? For us too! That's why we are also awarded as a family-friendly workplace. Coming from abroad? No problem! We also offer relocation packages.

Sounds good? Take a look here: www.dsfishlabs.com
 
Get In Touch!
Did we spark your interest? We are looking forward to your application. Simply click on the button below and apply by uploading your CV.
If you have any further documents which you think might be worth sharing to underline your background and talents, we are happy to receive them as well. If you have questions regarding the application just drop us an e-mail at
jobs@dsfishlabs.com
. An application via our online tool is preferred.
Martina Gutsche
Senior HR Manager