(Regular/Senior) Technical Artist (m/f/d)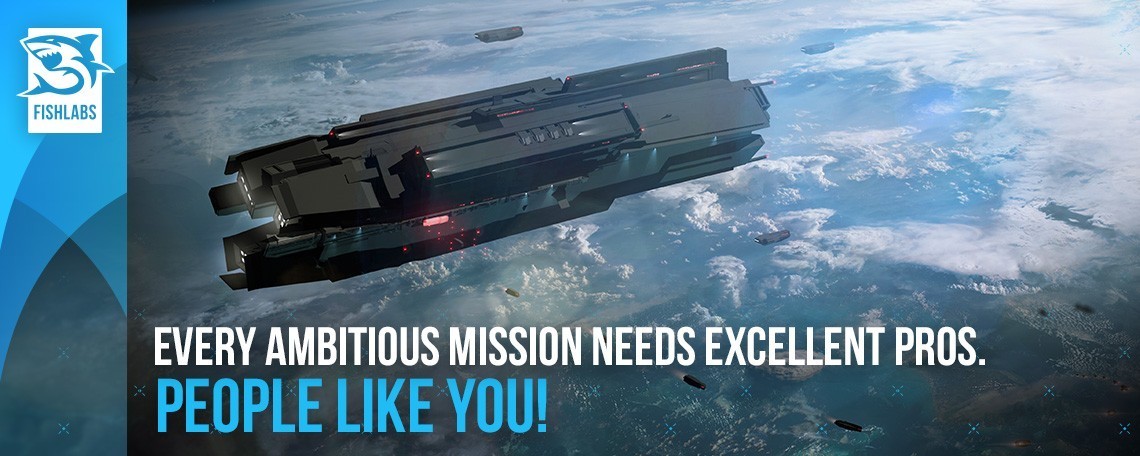 FISHLABS
For more than 15 years at FISHLABS we have been creating award-winning, chart-topping games that have been brought to life on millions of screens. At our core, we are a Studio for gamers, by gamers, and a reference in developing premium games with deep and engaging experiences across platforms.
 
As part of PLAION and alongside our Deep Silver sister studios across the globe, we create stunning immersive experiences that inspire millions of players worldwide.
 
We are looking to continue building on our success with humble but talented and creative people who have a passion for making outstanding games and want to be at the forefront of gaming.
 
Are you ready for the challenge? Join us! This is going to be a thrilling ride.
Your Mission
You love tackling new and interesting technical challenges head-on. You are bursting with ideas to push the boundaries of what is possible on current and next generation hardware. Sometimes you get unreasonably excited about bar charts. Your passion for creating cool visuals drives you to constantly learn or even develop new techniques. 
As a Technical Artist at Fishlabs, you play a pivotal role in our game development process. You are the primary connection point between the programmers, designers, and artists to help align the technical requirements with the visual goals of the project.   
Your Responsibilities  
Find and develop creative solutions to complex and varied technical challenges. 
Support artists, designers, and other team members by creating tools, defining conventions, rapid prototyping, and troubleshooting technical issues in Unreal Engine. 
Establish, maintain, support, and improve asset pipelines with tools and documentation. 
Work with the art and engineering teams to reduce scene complexity to reach and maintain target performance on all target platforms, without compromising visual fidelity. 
Understand complex technical issues and communicate them to relevant stakeholders. 
Your Skillset
For a Technical Artist position, a high level of technical knowledge combined with strong creative and visual instincts is critical. An excellent candidate has a thorough understanding of many different parts of the game development process and can effectively communicate with all departments. 
We strongly encourage interested applicants to apply, even if they feel they do not meet enough of the following criteria!   
Strong overall familiarity with Unreal Engine. 
Detail-oriented with strong, systematic problem-solving skills. 
Experience working with Unreal Engine. 
Good understanding of a majority of these Unreal Engine subsystems: 

Materials 
Blueprints 
Profiling & optimization 
Editor scripting & extension 
Automation 
Niagara 
Scene organization 
Animation  

Ability to self-manage, provide realistic time estimations, meet deadlines, and responsibly react to unexpected complications. 
English language proficiency and very good communication skills, both verbal and written, are required. 
 Bonus Skills 
Experience working in one or more 3D packages such as 3dsMax, Maya, ZBrush, or Blender 
Houdini experience, e.g. as part of a game production pipeline or for simulation/VFX 
Experience developing for modern consoles 
Experience with Substance Designer to create realistic PBR materials 
Scripting experience in Python or comparable scripting languages. 
Technical background with hands-on experience in programming, preferably in C++ 
Academic degree or work experience in art, architecture, interior design or industrial design 
Experience with other game engines such as Unity, CryEngine, Frostbite, or Snowdrop 
A strong eye for composition and cinematography 
Worked on at least one shipped game project for a full production cycle in a technical art or related role. 
Please supply us with a link to a portfolio which demonstrates your level of expertise in technical art! 
Mission Support
We are just as passionate about our games as we are about their creators (Could that be you?!). Your job comes with personal responsibility, freedom and short decision-making routes. And most importantly - A motivated, international team full of fellow gamers.
The studio is located in a bright, modern office, right in the center of Hamburg. With a selection of benefits for all our staff: Including discounted gym membership, fresh fruit and a variety of free drinks. A healthy work-life balance is important to you? For us too! That's why we are also awarded as a family-friendly workplace. Coming from abroad? No problem! We also offer relocation packages.

Sounds good? Take a look here: www.dsfishlabs.com
 
Get In Touch!
Did we spark your interest? We are looking forward to your application. Simply click on the button below and apply by uploading your CV.
If you have any further documents which you think might be worth sharing to underline your background and talents, we are happy to receive them as well. If you have questions regarding the application just drop us an e-mail at
jobs@dsfishlabs.com
. An application via our online tool is preferred.
Lena Behring
HR Manager
+49 40 - 888 800 221