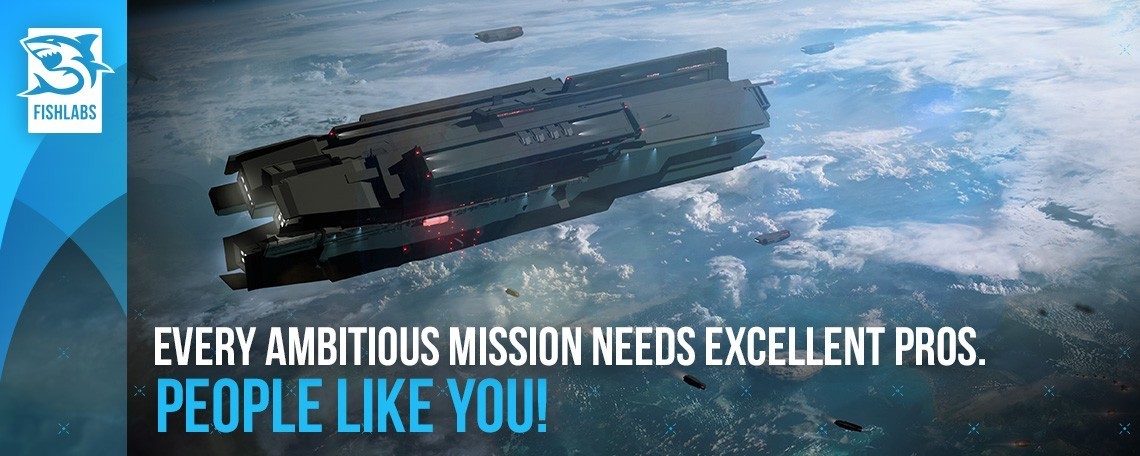 FISHLABS
For more than 15 years at FISHLABS we have been creating award-winning, chart-topping games that have been brought to life on millions of screens. At our core, we are a Studio for gamers, by gamers, and a reference in developing premium games with deep and engaging experiences across platforms.
 
As part of PLAION and alongside our Deep Silver sister studios across the globe, we create stunning immersive experiences that inspire millions of players worldwide.
 
We are looking to continue building on our success with humble but talented and creative people who have a passion for making outstanding games and want to be at the forefront of gaming.
 
Are you ready for the challenge? Join us! This is going to be a thrilling ride.
Your Mission
Our team needs a Senior Animator to create memorable gameplay and cinematic moments through acting and combat. From you, on a senior level, we expect someone who has so much experience that you are able to solve most of the problems on your own and your colleagues do recognize you as a powerhouse of knowledge within your discipline and related areas.
Responsibilities:
Work with our Art Director and internal animators to maintain the visual direction for movement in the game.
Broadcast the technical needs of the animation department
Animate assets for use in game
Develop and animate in-game cinematic scenes with strong camera compositions
Work with combat and game designers on combat move specifications, gameplay animations for affordances and art direction for all of these
Administer animation assets developed both internally and by third parties
Interact with Technical Artists and Technical Animators to understand Character Animation Pipeline
Develop and adhere to quality review processes
Oversee 3rd parties in the production of animation assets
Your Skillset
5+ years of game development experience
At least 2 shipped titles on present or previous generation hardware (PS3/4, X360/ONE, PC)
Demonstrated ability to work effectively with cross-functional teams
Understanding of implementing animations in game
Deep experience with Maya
Deep understanding of anatomy and motion
Experience with Motion Builder and mocap data editing techniques
Deep understanding of 'mocap' pipelines and its necessities
Experience on digital doubles and facial capture
Ability to prioritize and manage tasks to meet deadlines
Clear communication skills
The ideal candidate will also have
Good technical understanding of game engines (especially Unreal).
Experience with 2D and 2.5D animation pipelines.
Experience with creating stylized key framed animation
Mission Support
We are just as passionate about our games as we are about their creators (Could that be you?!). Your job comes with personal responsibility, freedom and short decision-making routes. And most importantly - A motivated, international team full of fellow gamers.
The studio is located in a bright, modern office, right in the center of Hamburg. With a selection of benefits for all our staff: Including discounted gym membership, fresh fruit and a variety of free drinks. A healthy work-life balance is important to you? For us too! That's why we are also awarded as a family-friendly workplace. Coming from abroad? No problem! We also offer relocation packages.

Sounds good? Take a look here: www.dsfishlabs.com
 
Get In Touch!
Did we spark your interest? We are looking forward to your application. Simply click on the button below and apply by uploading your CV.
If you have any further documents which you think might be worth sharing to underline your background and talents, we are happy to receive them as well. If you have questions regarding the application just drop us an e-mail at
jobs@dsfishlabs.com
. An application via our online tool is preferred.
Martina Gutsche
Senior HR Manager