(Senior) UI/UX Designer (m/f/d)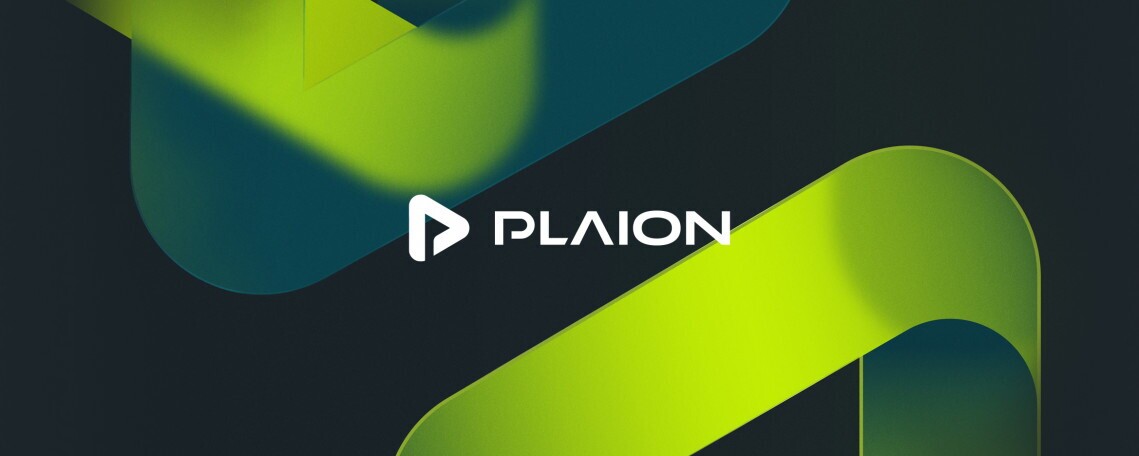 PLAION - Munich
PLAION (formerly known as Koch Media) is an international media company with more than 2000 employees worldwide. As a leading and independent producer and marketer of digital entertainment products in Europe, the USA, Australia and Japan, our business areas include the production of films and games, the purchase and sale of film license rights, the distribution of digital media products and games publishing under the Deep Silver, Prime Matter, Ravenscourt, Vertigo and Milestone game labels.

PLAION's User Experience Team seeks a highly motivated and experienced (Senior) UI/UX Designer (m/f/d) with a professional can-do attitude and an open minded approach.
As a team member, you will be part of a multidisciplinary features team working closely with other disciplines (Production, Game Design, User Research, Internal Software Development, Game Tech Development, and QA). You will be designing screens and flows, prototyping, and helping with playtests to improve the user-centric experience for our broad range of games, our user platform (PROS), and their companion apps. The ideal person feels comfortable in an international, fast-paced environment and has relevant experience, a passion for creating high-quality user interfaces, and a strong focus on superior customer experiences. And of course – a passion for games would be good, too!
Your Tasks
Work closely with an interdisciplinary team of Game Designers, Engineers, Artists, and Producers/Product Managers
Play an active role in all design phases, such as evaluations, user flows, user feedback, interaction models, wireframes, prototypes, visual mockups, AB testing, etc.
Support the developers with design knowledge, visuals, and resources & help the User Research Team to conduct playtests, create questionnaires (support) and correlating analysis
Develop, iterate, and implement holistically components for the design system
Guide product decisions through user research, customer development and iterative feedback loops
Identify best practices and establish a data-driven, user-centric approach
Review, evaluate and challenge all UI/UX content developed by the Development Team, seek improvements, and identify weaknesses
Contribute to Editorial Debriefings and support the Art Director and the Line Producer in Milestones Debriefings and Evaluations
Conduct research on competitive products and identify and promote the application of best ideas
Act with the consumer and the market in mind
Elaborate on creative solutions within the project constraints and technology limits
Your Profile
Relevant work experience in UX and UI Design for Games/Apps/Websites
In-depth knowledge of UI/UX design rules and specializing in user experience design, interaction design, usability engineering, ergonomics, or other related specializations
Good ability to translate Game Design documentation into interactive prototypes
Iterative work approach
Proficient in working with various prototyping/design tools such as Figma, Sketch, Adobe XD, Illustrator or their equivalents
Experience with modular/component-based design
Experience working in an Agile development environment
A curious mind: eager to learn new techniques and spread knowledge
Ability to take the initiative to solve problems with excellent follow-through and to thrive in a collaborative work culture
Keen to explore a wide variety of ideas and high adaptability to different stylistic guidelines
Good at communicating within an interdisciplinary team in an open and honest environment
Excellent English communication skills
Not Mandatory, but a plus:
2D animation skills (After Effects, Rive, Lottie, etc.)
Knowledge of user research methods and analysis
Experience with modern web or mobile tech such as Flutter, React, etc.
German language skills
What we offer
Employment in one of the most exciting industries in the world: the film and games industry
Partnership-oriented working atmosphere in a modern and broad-based media company
Wide range of training and development opportunities as part of our PLAION Academy
Company benefits such as employee events, fitness cooperation with Urban Sports, bicycle leasing, flexible working hours, 30 days vacation, company pension plan, free drinks, fresh fruit, etc.
Opportunity to share your passion for movies and games with colleagues
Do you want to be part of our success story? We look forward to receiving your application!
The more comprehensive your documents are to us, the better we can get a picture of you. You should upload at least one cover letter and your CV. Please prefer to use our online application form. If you have any further questions, please send an e-mail to
jobs@plaion.com
.
PLAION GmbH - Lochhamer Str. 9 - 82152 Planegg -
www.plaion.com