Technical Director (m/f/d)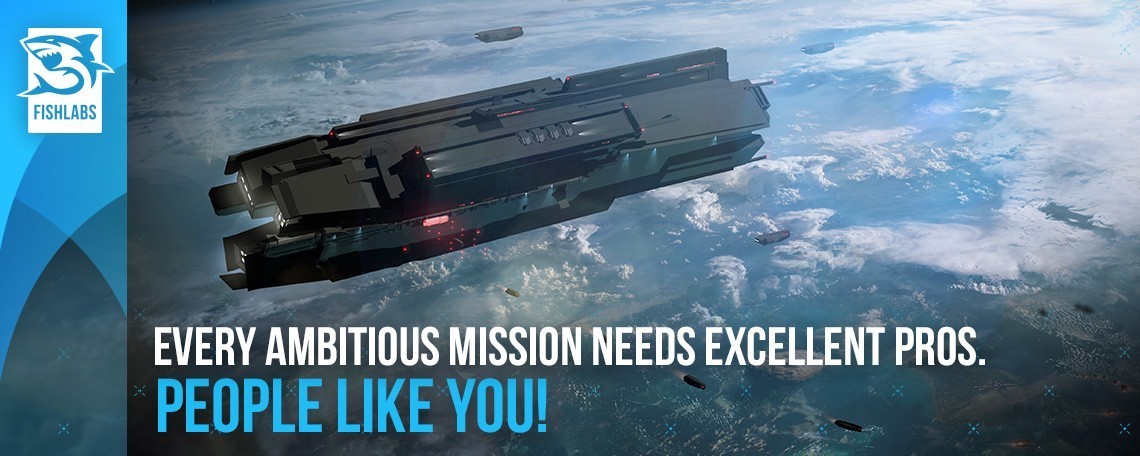 FISHLABS
For more than 15 years at FISHLABS we have been creating award-winning, chart-topping games that have been brought to life on millions of screens. At our core, we are a Studio for gamers, by gamers, and a reference in developing premium games with deep and engaging experiences across platforms.
 
As part of PLAION and alongside our Deep Silver sister studios across the globe, we create stunning immersive experiences that inspire millions of players worldwide.
 
We are looking to continue building on our success with humble but talented and creative people who have a passion for making outstanding games and want to be at the forefront of gaming.
 
Are you ready for the challenge? Join us! This is going to be a thrilling ride.
Your Mission
As the Technical Director, you will oversee the engineering efforts of one of our projects. You are responsible for building and coaching the team. You make sure we have a sound technical roadmap and vision. You establish quality and performance standards. You interact with partners and other teams to leverage shared knowledge and technology. Ultimately, you push our games to be the best they can technically be.
Build the technical vision and strategy

Work closely with other directors to manage the engineering team
Contribute to scheduling and scoping of our projects
Optimize our technical setup and infrastructure to fit our needs
Establish roadmaps, standards, guidelines, and best practices
Take initiatives and push teams to create the best possible technology
Identify and evaluate new technologies and products
Identify and mitigate technical risks

Lead, coach and mentor technical leads and team members

Provide career growth plans to our engineers and leads
Always strive to improve our technology and practices
Attract, hire, and retain top engineers
Inspire the team to take on ambitious goals and to innovate

Build relationships with external and internal partners

Drive cross-team and cross-studio knowledge sharing of best practices together with other Directors
Be the technical contact for our partners

Confidently provide hands-on advice

Be prepared to jump in when needed
Oversee the quality and performance of our code
Your Skillset
At least 7 years experience in a technical leadership position
At least 1 AA - AAA game shipped on consoles or PC
At least 15 years of software development experience
Bachelor's degree in Computer Science (or comparable experience)
Extensive hands-on experience in C++ and at least one more programming language
Experience in multiple areas of game development (gameplay, AI, tools, engines, audio, etc.)
Experience developing, debugging, and optimizing for consoles and PC
Experience with technical infrastructure and tools (continuous integration, source control, etc.)
Mastery of good software engineering practices
Experience recruiting and growing teams
Excellent verbal and written English skills
Exceptional communication skills
Exceptional leadership skills
Willing to relocate to the greater Hamburg, Germany area and be on-side weekly
Bonus skills:
Experience with Unreal Engine
Experience working on multi-platform titles
Experience working with remote teams
Mission Support
We are just as passionate about our games as we are about their creators (Could that be you?!). Your job comes with personal responsibility, freedom and short decision-making routes. And most importantly - A motivated, international team full of fellow gamers.
The studio is located in a bright, modern office, right in the center of Hamburg. With a selection of benefits for all our staff: Including discounted gym membership, fresh fruit and a variety of free drinks. A healthy work-life balance is important to you? For us too! That's why we are also awarded as a family-friendly workplace. Coming from abroad? No problem! We also offer relocation packages.

Sounds good? Take a look here: www.dsfishlabs.com
 
Get In Touch!
Did we spark your interest? We are looking forward to your application. Simply click on the button below and apply by uploading your CV.
If you have any further documents which you think might be worth sharing to underline your background and talents, we are happy to receive them as well. If you have questions regarding the application just drop us an e-mail at
jobs@dsfishlabs.com
. An application via our online tool is preferred.
Lena Behring
HR Manager
+49 40 - 888 800 221